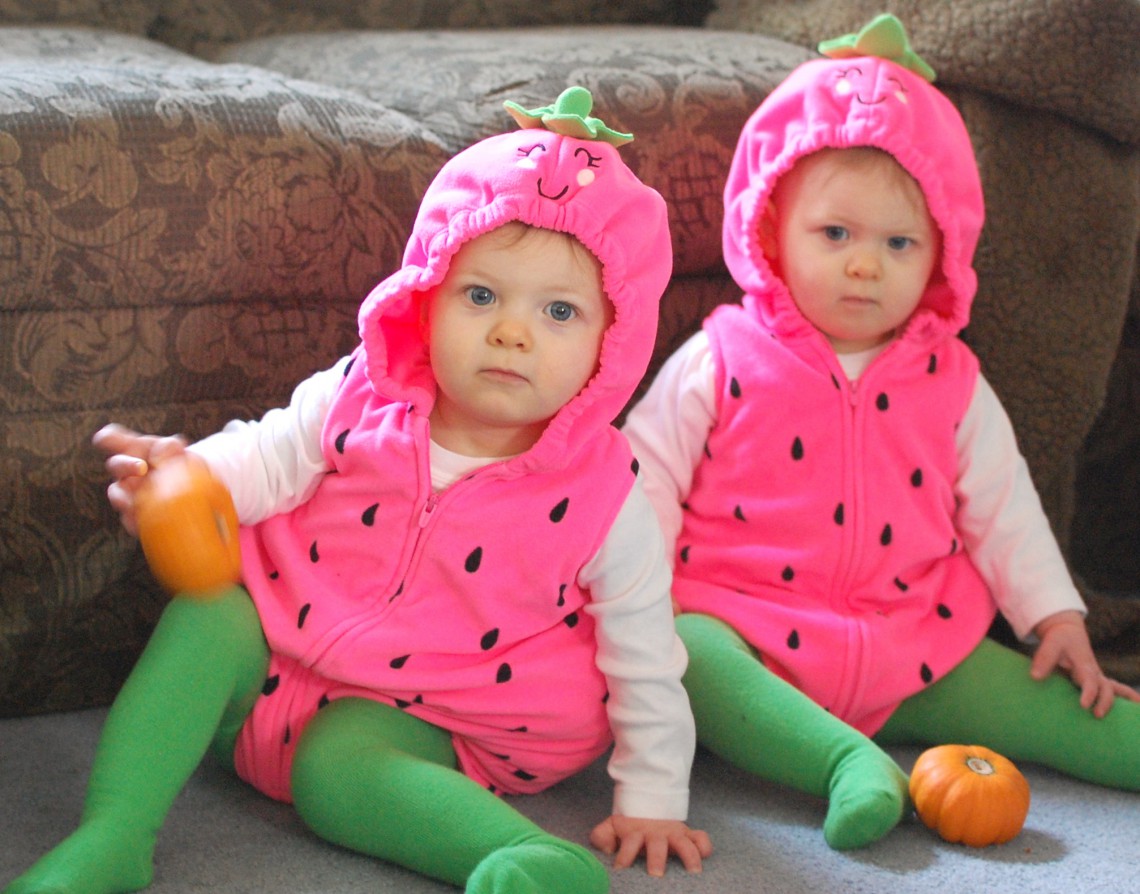 The girls went trick-or-treating for the first time this year. Twice.
On Tuesday night we took them to a local mall for their annual "Mall-o-Ween" event. For a $2 donation they give you a treat bag and set you loose to collect candy from tables set up outside of each store. It was a good time, but the place filled up FAST, resulting in long lines and cranky strawberries Rose-berries.
We almost didn't take them out on Halloween night, thanks to the ridiculous wind/rain combo we had going on. Thankfully, we decided to go anyway, figuring we'd hit at least a couple houses. Much to our surprise, the girls did AWESOME. Despite all of the rain and wind and kids and goblins, the girls killed it! We were out for at least an hour, and they didn't whine once. They just sat in the stroller, happily taking everything in. Everyone loved them and I was one mega proud mama berry.