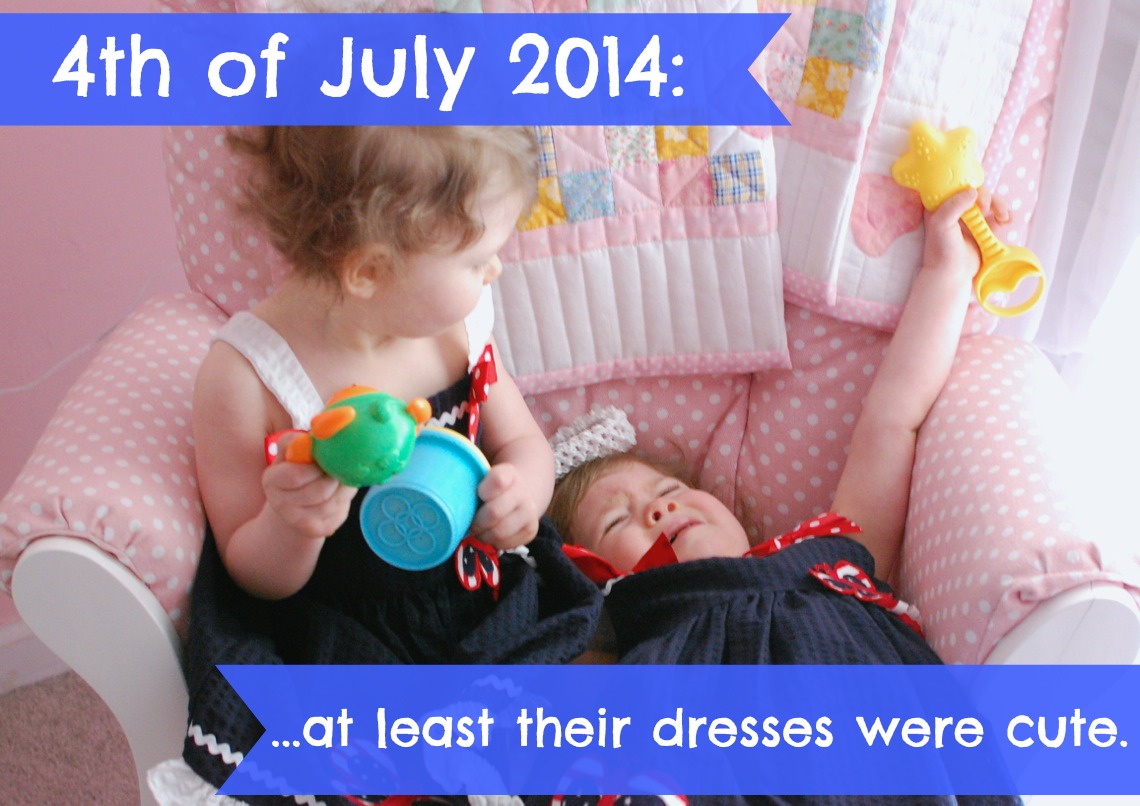 The majority of our holiday was spent at my parent's house, but before we headed to the festivities, I decided to try my luck at a quick photo shoot. (Not the best idea.)
Everly was in a mood and flat out refused to sit next to her sister… While Chloe flipped the eff out at my attempt to cover her crazy mop of hair with a headband. Ah well, I tried…
Evie managed to sit still long enough to get a few shots and almost looked mildly happy.
Until…
…Chloe joined her.
(The NERVE!)
Ev was NOT pleased.
Nope. Not pleased at all.
Chloe sat still for a few shots too…
…until she realized what was on her head.
She tried to pull it off and ended up with a bowtie instead.
(Clearly the bowtie was more upsetting than the headband.)
Meanwhile, Evie discovered a rare *empty* laundry basket.
(I honestly have no idea why she was crying at this point.)
So there it is… Yet another joyful holiday in the Rose house!