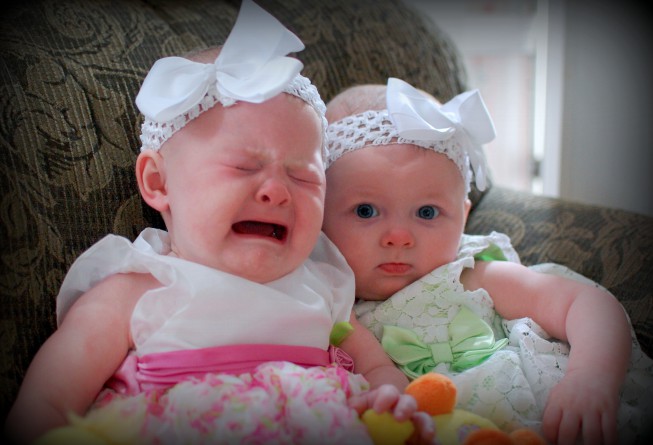 I've been finding myself saying this a lot lately: I am SO glad I had girls!
When we first found out that we were having twins, Mike and I both were hoping for "one of each". Best of both worlds and all that. But once they told us that there were 2 little girls in there, it just felt RIGHT. (Well, to me. Mike was kinda bummed, which was to be expected. I mean, he's pretty outnumbered now with 3 girls in the house. Poor dude.)
So yeah. Girls. Glad I have 'em.
Reason #3789: Easter-freakin'-dresses!