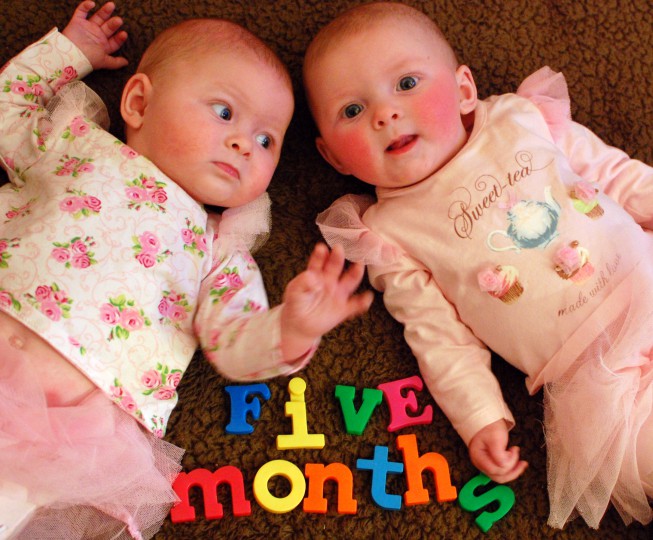 5 months!!
They're starting to look like real people now! Not that they weren't before, but you know — they look less infant-y.
It's getting easier for relatives (and us!) to tell them apart now.
They can squeal. And babble. And giggle.
Sometimes they even screech like two angry cats. (Not a fan.)
Oh, and they roll… sorta. Rolling to their tummy? Easy. Rolling from their tummy back to their, uh, back? Ain't happenin'. And they are NOT pleased when they're stuck on their bellies. So they let us know… by screeching. LOUDLY.
But I'm not complaining… Despite their noisier presence as of late, they're still the best (only) darn kiddos I've ever had. 😉
End of the year review post coming soon. I've been busy lazy. 🙂