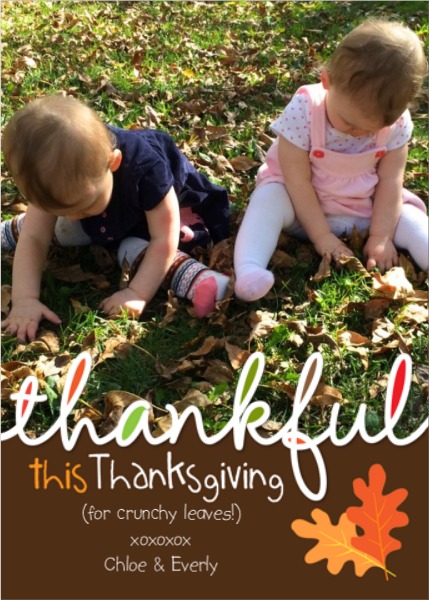 This year I'm thankful for… DEALS! 😉 I just got a set of 20 cards (shown above) from Walgreens for a grand total of…wait for it… $0. Yep, 20 personalized photo cards for FREE. Yay for coupon codes!
Of course I'm also thankful for the girls, my family, sub boxes, vegan cookies, k-cups, awful reality shows, and all that other good stuff. That kinda goes without saying. 😉
Disclosure: This post contains NO affiliate links! Woah! Happy Thanksgiving!!