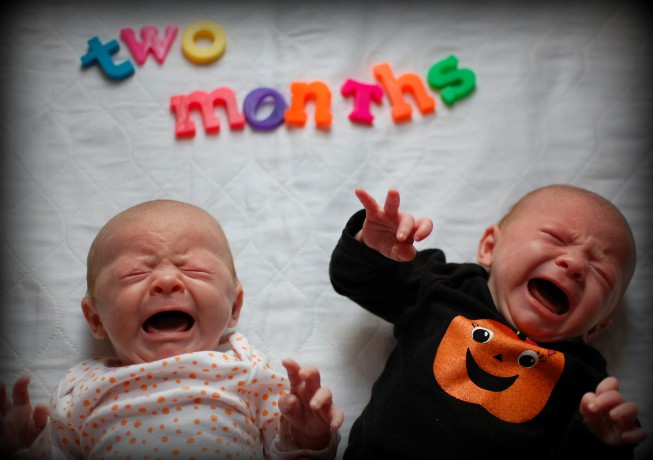 This photo could NOT be more perfect. It tells the story of the girls' past month better than I could ever explain in a hundred blog posts.
Yes, this past month has been pretty damn brutal here in the Rose house. As I wrote in my previous post, the girls were plagued with tummy troubles, filling the house with blood-curdling wails and nosehair-curling(??) farts. It was a challenging month, to say the least.
With that said, we shouldn't have been surprised when the girls refused to cooperate for their monthly photo session. Nevertheless, we dressed them in Halloween-themed onesies, gathered the needed letter magnets and hoped for the best.
This, friends, is "the best":