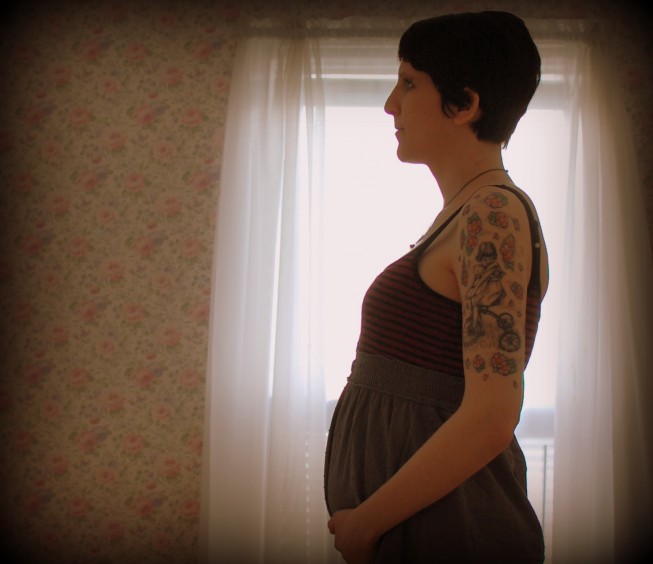 17 weeks! I can't believe how fast these past couple of months have flown by. I'm almost halfway there!
My original plan was to document each week of my pregnancy through photographs. It would have been a dandy little plan, had I not have been so damn lazy. And nauseous. (And full of excuses?)
With that said, I guess 17 weeks in is better than nothing. Hell, with twins, I'm pretty much guaranteed to balloon to epic proportions anyway — so I have plenty of growth left to document. Lucky me.
So hopefully I'll remember to snap a few photos every Tuesday until the little rosebuds decide to emerge. But if not, I've got backup. — Mike is also doing a daily documentation of my growing belly that we're going to turn into a video when all is said and done. My bases, they are covered. Woo!