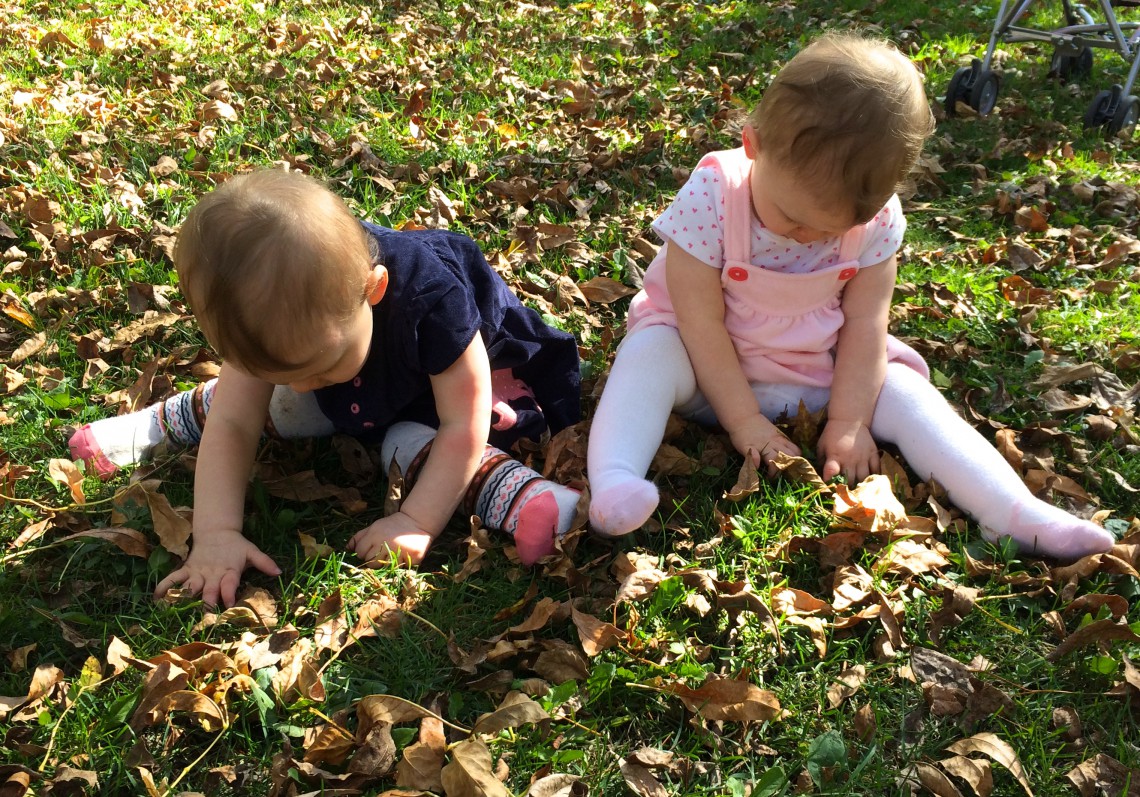 Earlier this month we took the girls out to lunch and decided to stop at a local park to check out the autumn-y goodness. It was an unseasonably warm day and the park was full of walkers, soaking it all in. (Who else can't read the word "walkers" without totally picturing zombies? Thanks for that, The Walking Dead.)
The leaves hadn't quite reached their "peak colors", and there still weren't too many on the ground, but we made due.
It was the girls' first time experiencing the wondrous, sensory joy of crunching up fallen leaves in their itty bitty hands. Ev just sat in one spot, quietly concentrating at the task at hand. 'Cos crunching leaves is clearly serious business.
Chloe was restless the entire time, so once we set her free from the stroller, she was OFF. Her preferred leaf crunching method was to simply plow over them as she crawled. Sure, it's less effective, but at least she covered more ground that way. I mean, her total "leaves destroyed" count was surely higher than Ev's. Way to go, Chloe. Those colorful clumps of autumn loveliness didn't stand a chance.