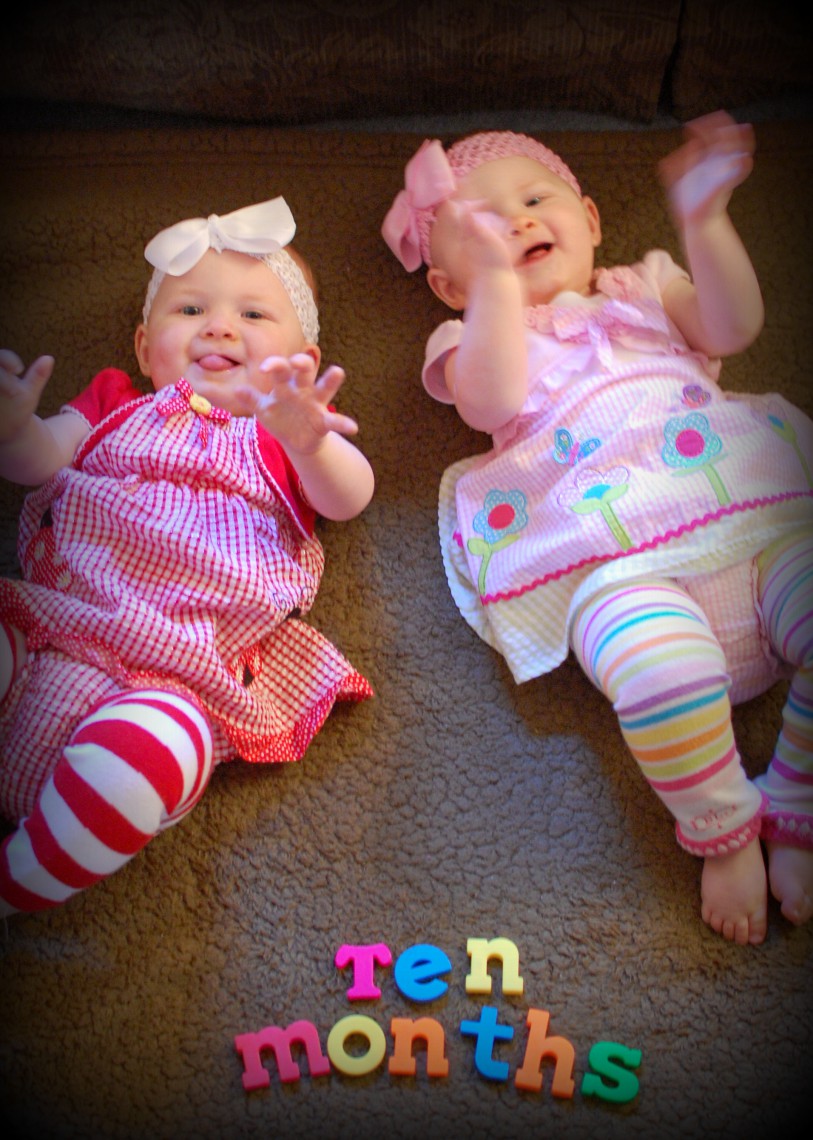 10 months!
Crawling! Teeth cutting! Puffs!
Things are getting exciting around here. The girls are VERY mobile and crawling around like crazy. Everly's first bottom teeth just started poking through over the last 24 hours. Chloe's are still hiding, but she can sit up on her own, so she's got Ev beat on that one. They both know what's up with cereal puffs now, and no longer let them fall out of their mouths. You go, girls. Eat those puffs!
They get smarter & sillier every day and I can't imagine life without these little nerds.