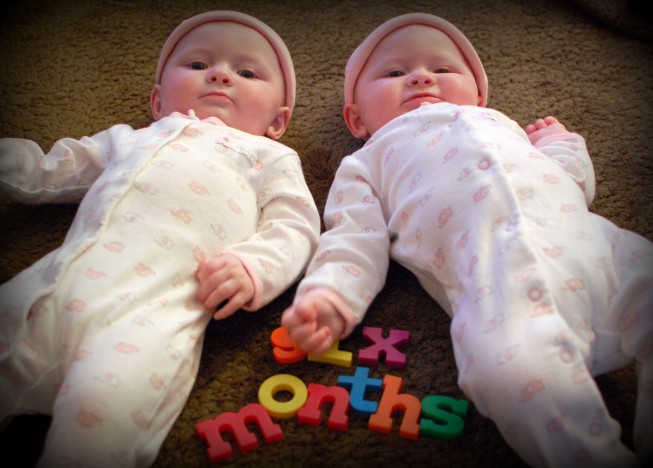 Ok, imma just go ahead and say it: I think this recent trend of celebrating your "half-birthday" is bullshit.
There is no half birthday. It's either your birthday or it isn't. There's no "halfway mark". No mid-year hump to get over. You simply get ONE day. No "birthday weeks" or "birthday weekends". ONE. EFFING. DAY.
However…
TODAY IS TOTALLY THE TWINS' HALF-BIRTHDAY!!!
6 WHOLE MONTHS ALREADY! AHHHH!!!
Ahem… So yeeeeah, like I said, half-birthdays only count when you're babies who don't know any better. 😉
Now that I've got that squared away, let there be cute!