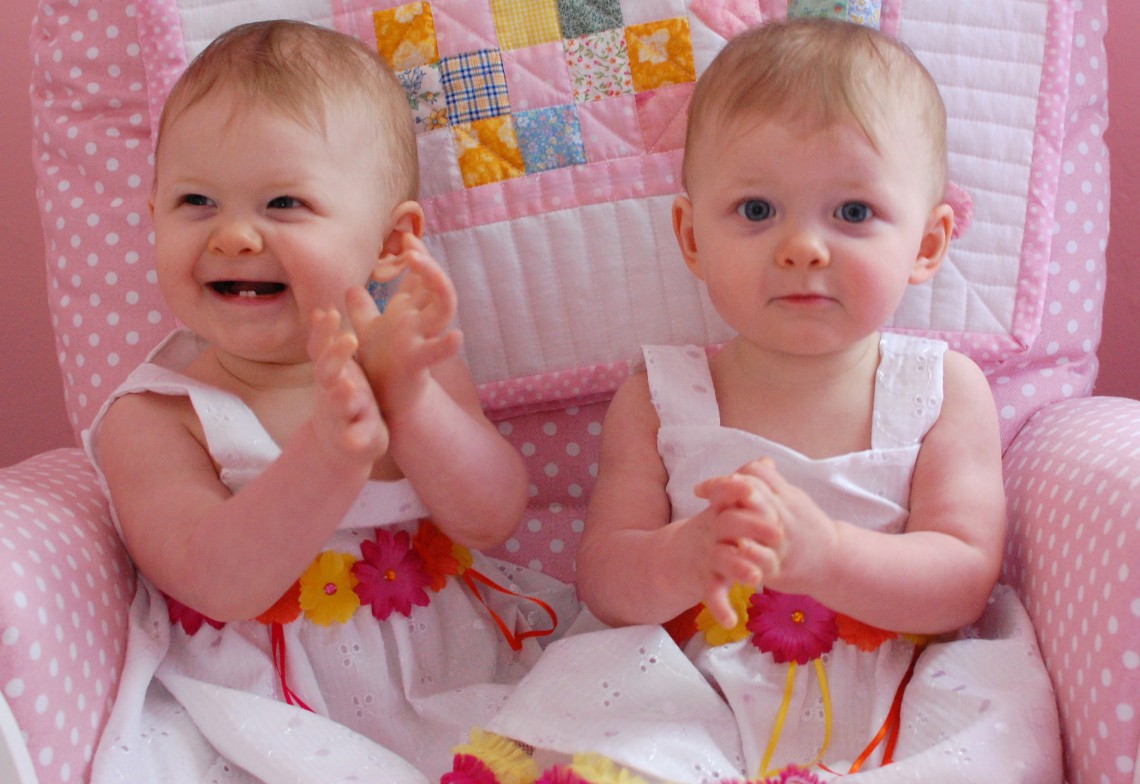 As threatened promised, here are the photos from the girls' first birthday. I already covered all the sappy stuff in this post, so I'll try to keep my ~feelings~ in check for this one. 😉
Ev was psyched that it was her birthday. Chloe was a little less enthused.
Once it sunk in that it was her birthday too, Chloe got a little more pumped. (Ev thought it was absurd that it took so long for her to figure that out, but she kept it to herself.)
Nevermind, Chloe.
Thankfully, this was the last time I had to do the whole "letter magnet" thing. Once the girls became mobile, this part became damn near impossible.
The last 2 photos were taken all of 30 seconds apart. When it comes to making messes, these kiddos are quite efficient.
Fast-forward to post-presents cupcake smashing…
Chloe mean-mugged her cupcake… And then…
…she killed it.
Everly followed Chloe's lead.
Killing cupcakes gets kinda messy.
Funny thing is, they didn't even put any of it in their mouths. We had to smear some frosting on their lips to show them that it was food. They still didn't give a rip. All they wanted to do was destroy them. Silly girls… You don't know what you're missing!