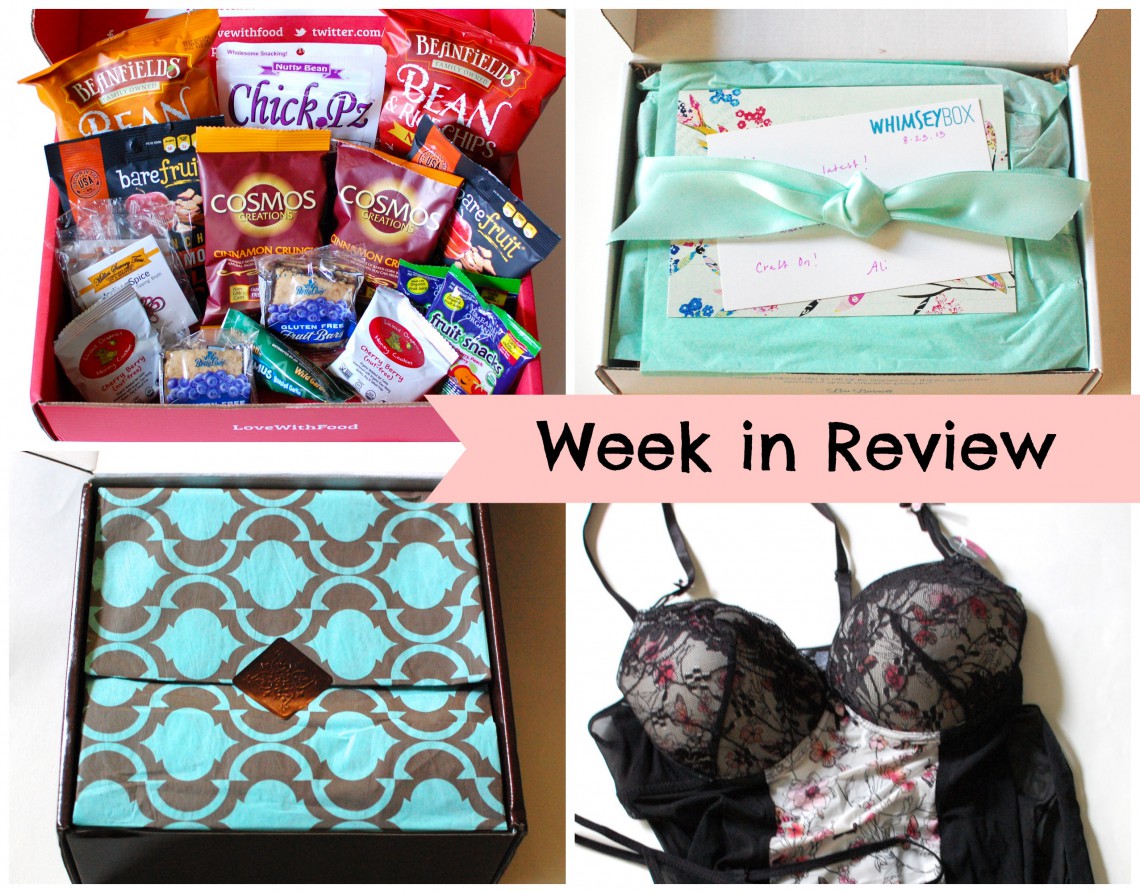 I've made a few changes to the blog this week and more are on the way… Instead of the ridiculously long drop-down menu for reviews, I set up a page with all of the reviews I've done, broken down by categories. It'll be kept as up-to-date as possible and you can check it out right here. (It's still found under the "Reviews Aplenty" tab in the menu bar.)
I also made a page for box discounts, instead of listing them all in these "Week in Review" posts. Right now it's mostly discounts for boxes I've already reviewed, but I'll try to add more as I come across them. It'll be a constant work-in-progress. You can find the page under the "Discount Codes" tab or by clicking here. I'll probably keep a "Discounts" section in these weekly reviews, but only of new ones added that week.
There's some other ideas/changes in the works, but I'm still figuring junk out. I may just stop doing these weekly reviews altogether. Who knows…
(New) DISCOUNTS
The Fantasy Box – 20% off your first box with code "ROSEBUDS".
*See my full list of box discounts here.
CURRENT GIVEAWAYS
*Ends tonight!* Win THREE free months of Phone Case of the Month! Ends 9/16
Win THREE free months of Little Passports! Ends 9/23
Win 2 bags of gluten-free (and vegan) candy from Lovely Candy Co.! Ends 9/24
Win an Ultimate Activity Kit from My Giggle Box! Ends 9/30
*New* Win a free month of Whimseybox! Ends 10/7
*New* Win a free month of "Me Time" from Mia Tempo! Ends 10/14
BOXES/PRODUCTS REVIEWED THIS WEEK
Whimseybox – A fun DIY/craft box for those who wanna "Stop pinning & start making!". Don't forget to enter my giveaway for a free box!
The Fantasy Box – My first "adult box" review! Don't worry, it's not just a box full of dildos. It's actually a pretty tasteful box, despite the five ginormous dildos included. Kidding, kidding.
Love With Food – This was the debut of their new "Deluxe" box. It was packed FULL and I loved it. Oh, and all of it was gluten-free (most was vegan-friendly, too!).
Mia Tempo – A box that gives you some much needed "me time". Includes lots of pampering products like bath salts (not the face-eating zombie kind), scented candles, lotions, etc. I have a giveaway up for this one as well!
UPCOMING GIVEAWAYS
Something for the kiddos.
WINNER! WINNER!
The winner of the The Other Box giveaway is Karen Smith!
TWIN STUFF
Uneventful week. Watched "Yo Gabba Gabba" videos on YouTube a gazillion times. Hung out at home. Danced to Bonnie Bear. Same ol' same ol'.