October Love With Food time! 
If you're not aware, Love With Food is one of the most affordable subscriptions out there. — It's only $9.99/month (shipping included) for their "Tasting" box. (You can actually try your first Tasting box for $5.99 shipped!) They also have a "deluxe" box for $19.95/month (free shipping), as well as a 100% Gluten Free version for $24.99/month. Plus, with every box purchased, Love With Food donates a meal to a person in need.
Let's see what's in the October 2015 Love With Food Tasting Box!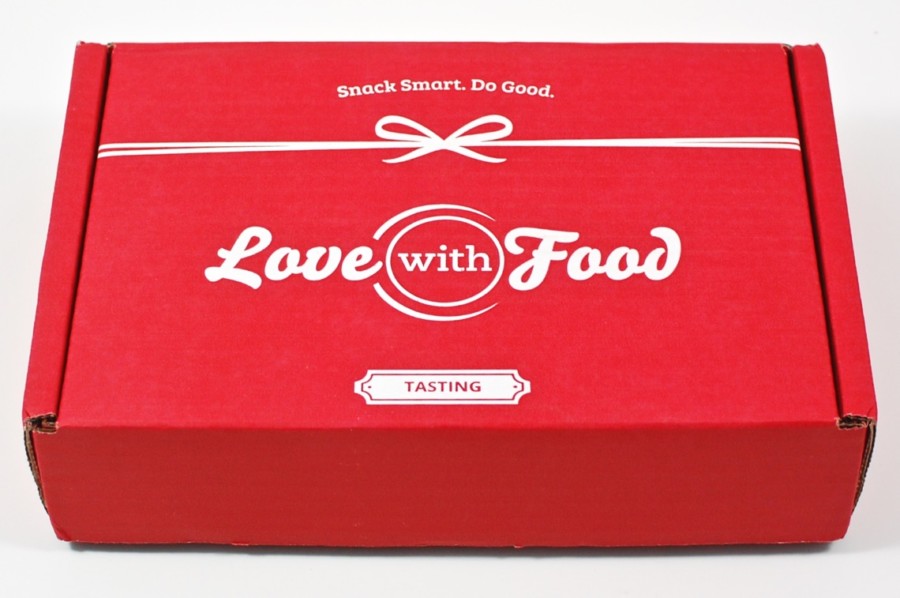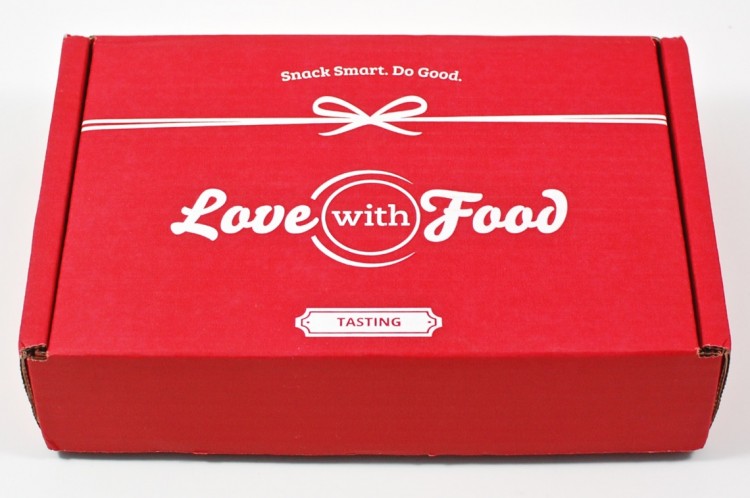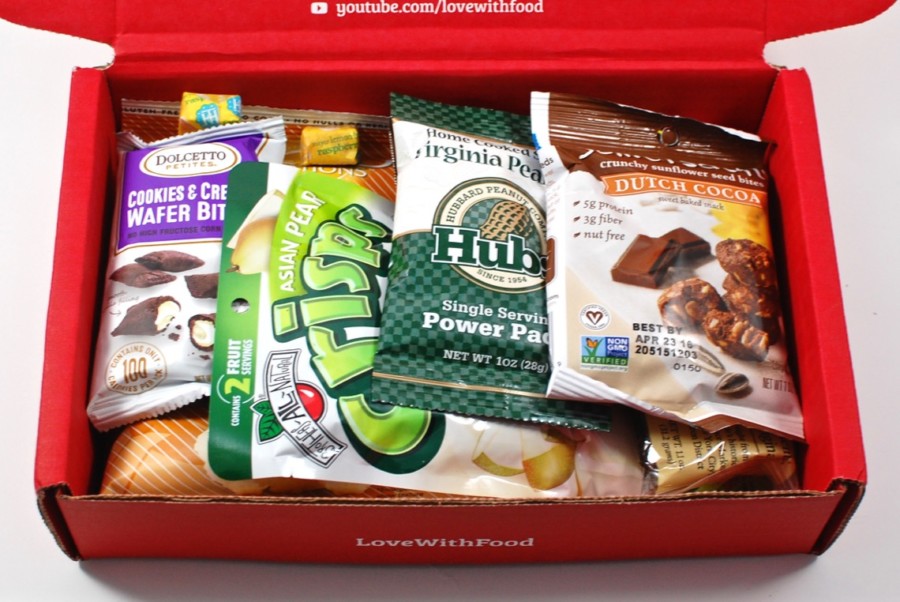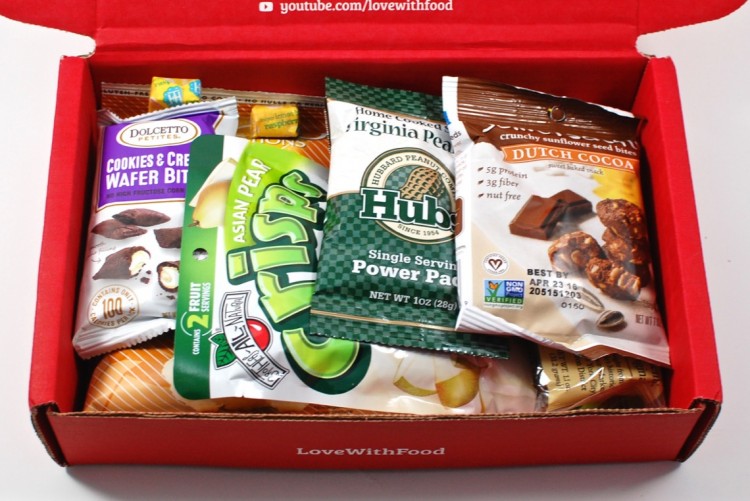 A look inside!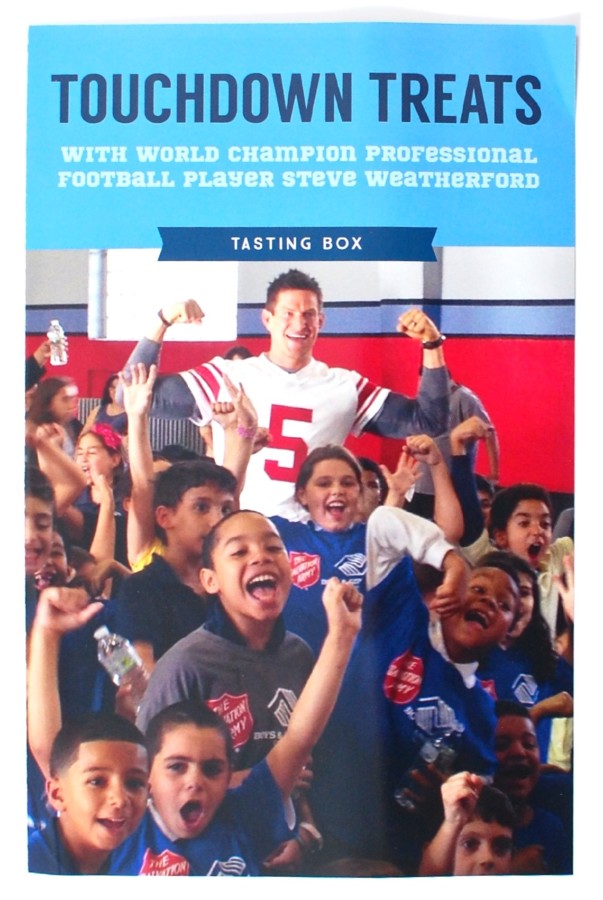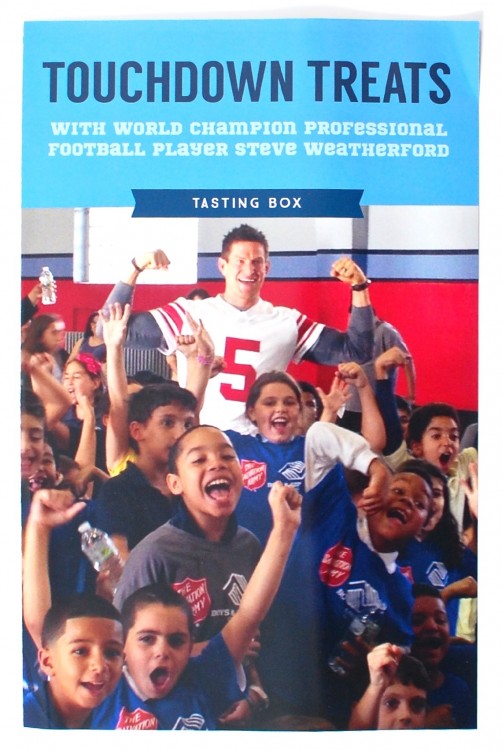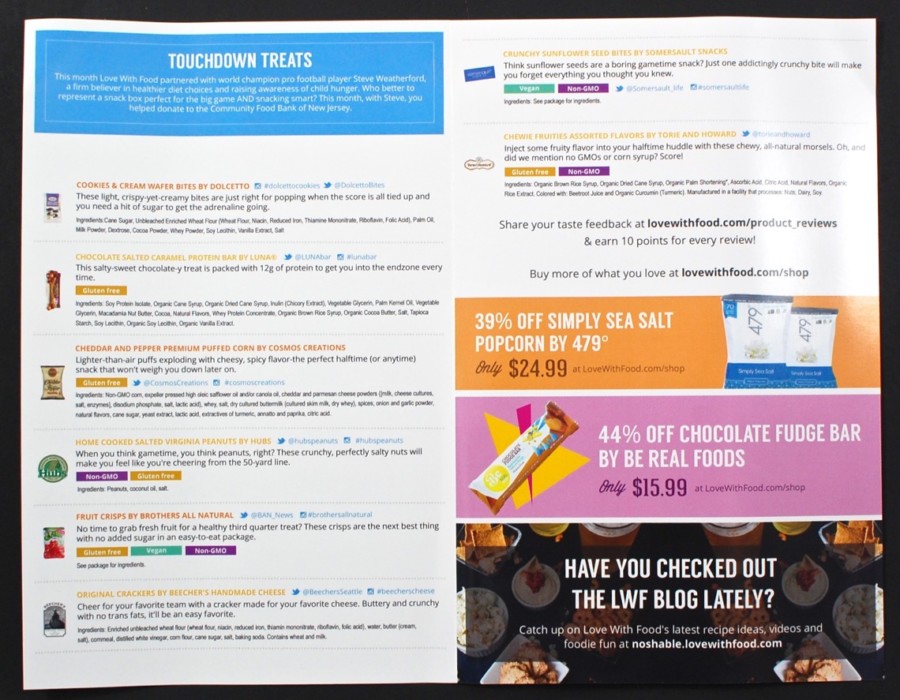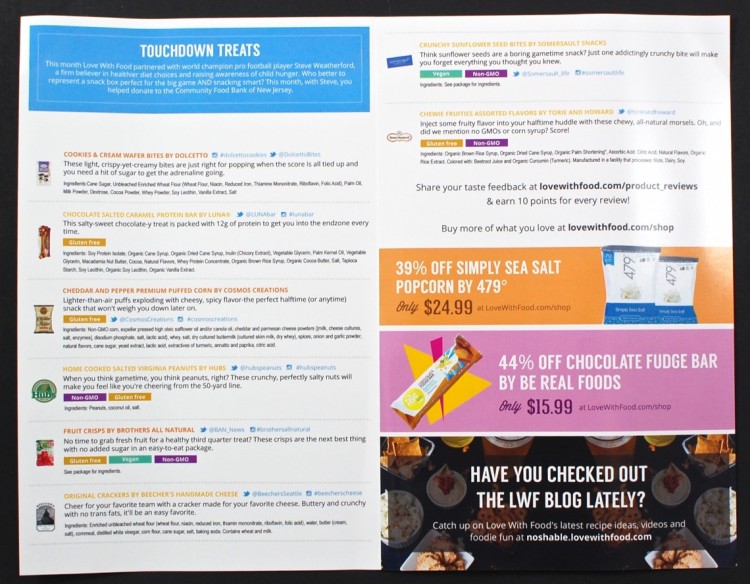 October's theme was "Touchdown Treats" and featured a selection of game day friendly snacks.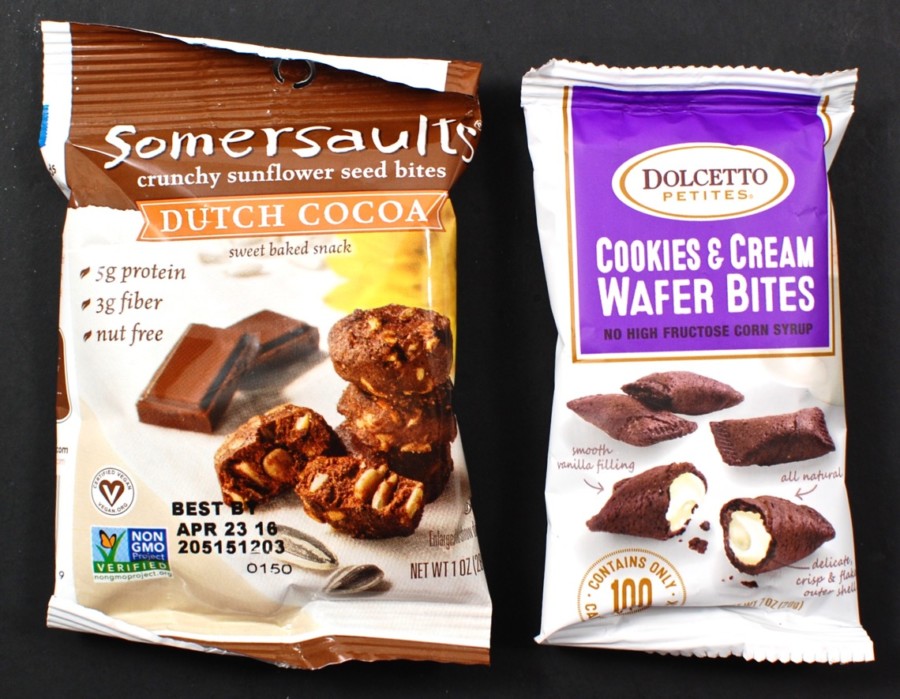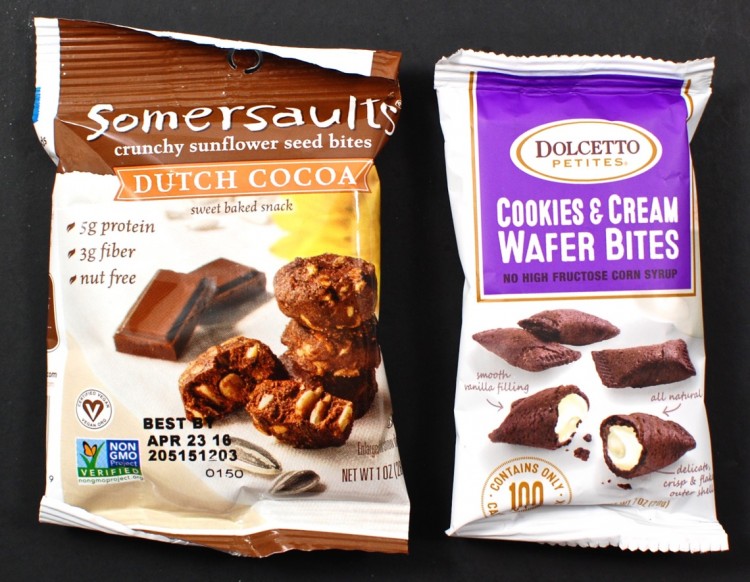 Somersaults Dutch Cocoa Crunchy Sunflower Seed Bites – I'm pretty sure I've gotten these in a past Love With Food box and they weren't vegan-friendly at the time… Now they are! Woohoo! I've had the cinnamon flavored ones before (which have always been vegan) and really liked them so I was excited to try these dutch cocoa ones. — They're SO good! You'd never know they were packed with protein and fiber… let alone vegan-friendly.
Dolcetto Petites Cookies & Cream Wafer Bites – All natural chocolate wafer cookies with a creamy vanilla center. They contain no high fructose corn syrup and each single-serve package has just 100 calories.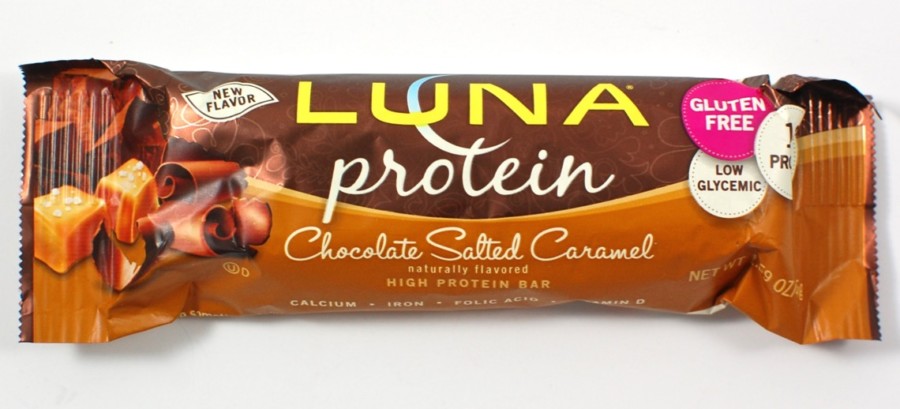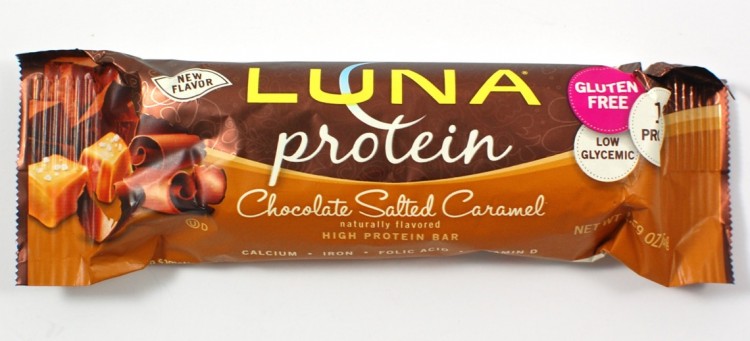 Luna Chocolate Salted Caramel Protein Bar – I love "regular" Luna bars, but unfortunately (for me) these protein ones contain dairy. Boo. While not dairy-free, it is gluten free though!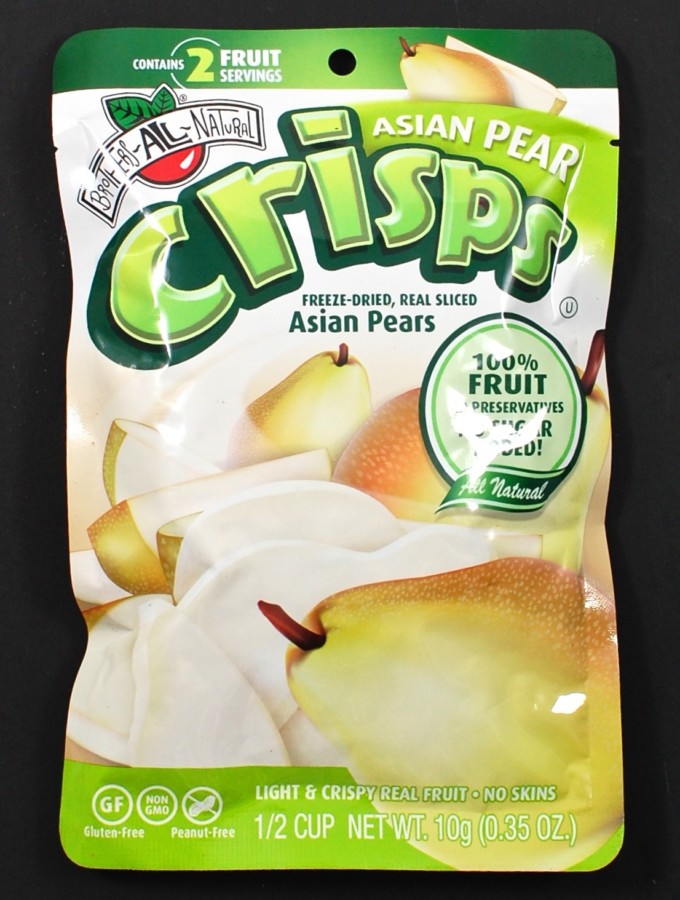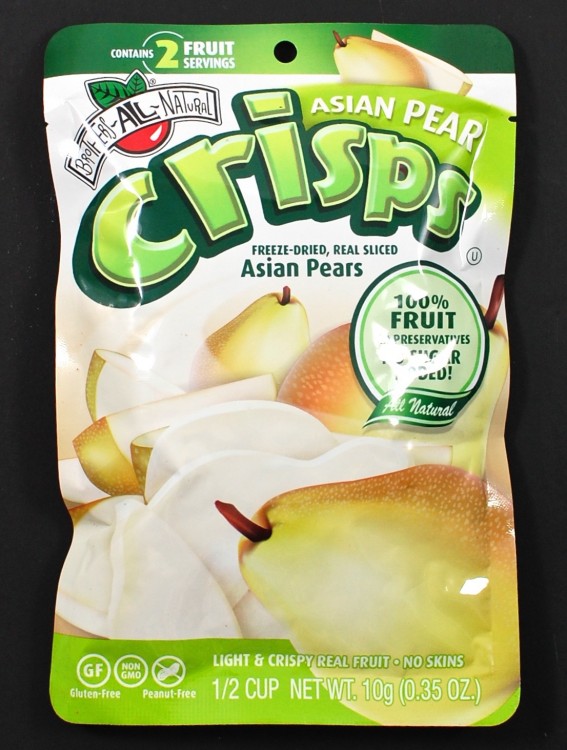 Brothers-All-Natural Asian Pear Crisps – My kiddos LOVE these freeze dried fruit snacks. They're made with 100% all natural pears and contain no added sugar. Yum!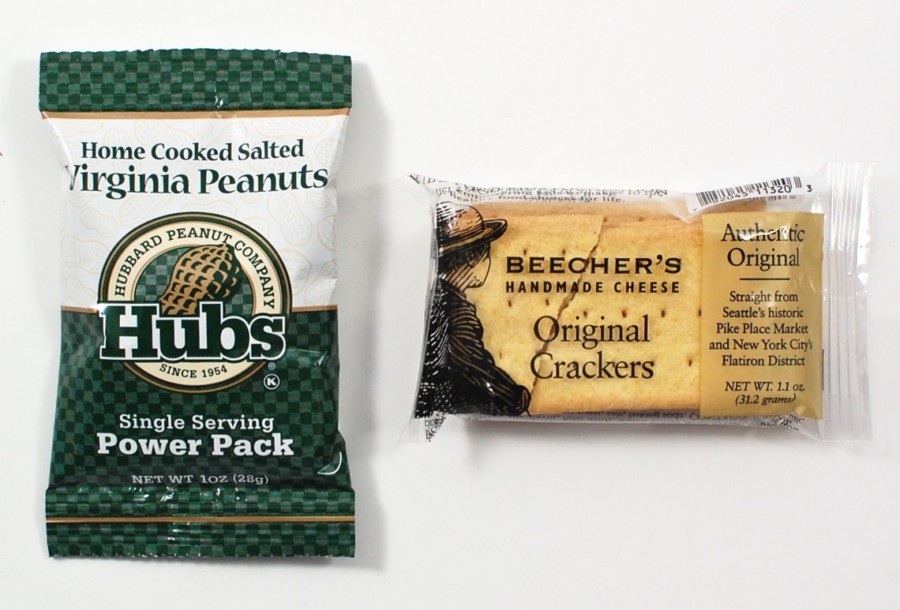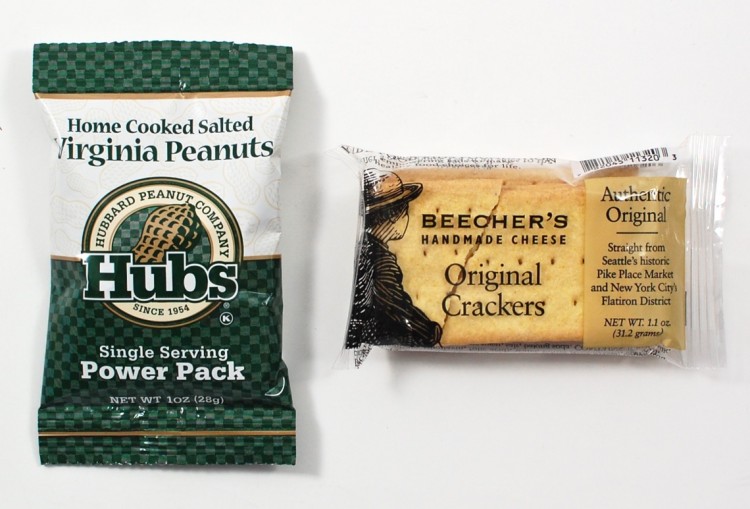 Hubs Home Cooked Salted Virginia Peanuts – Lightly salted home cooked peanuts from a family-owned company. Made with just peanuts, coconut oil, and salt.
Beecher's Handmade Cheese Original Crackers – Crunchy & buttery cheese crackers made with all natural ingredients and no trans fats.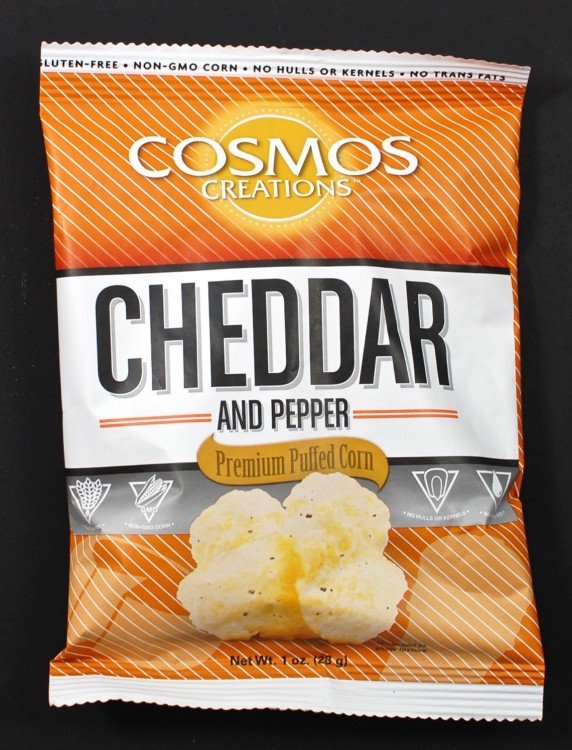 Cosmos Creations Cheddar and Pepper Premium Puffed Corn – A gluten-free cheese snack made with non-gmo corn and real cheeses. I wasn't sure if my toddlers would be into these due to the "pepper" factor, but they loved 'em.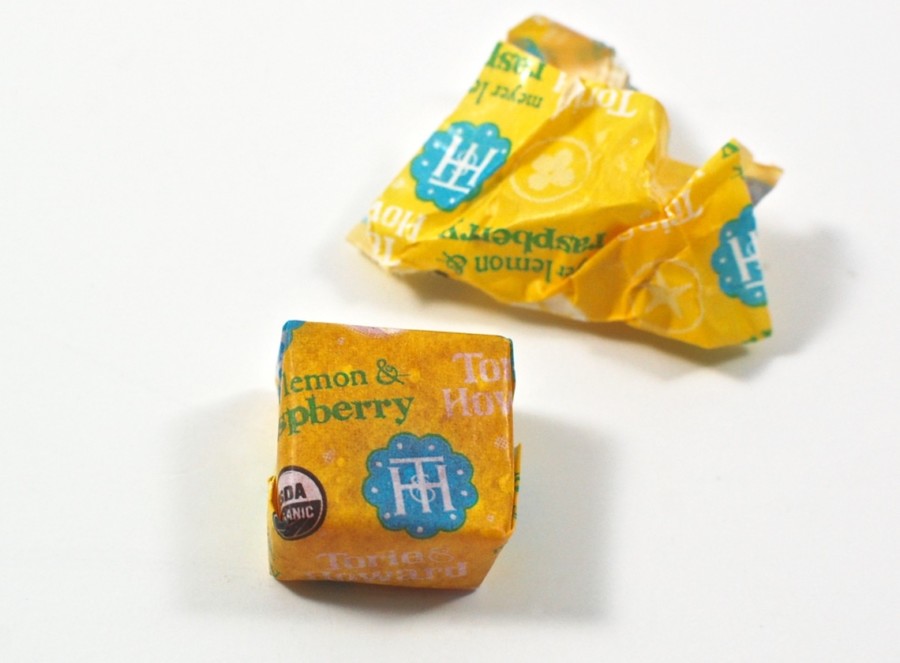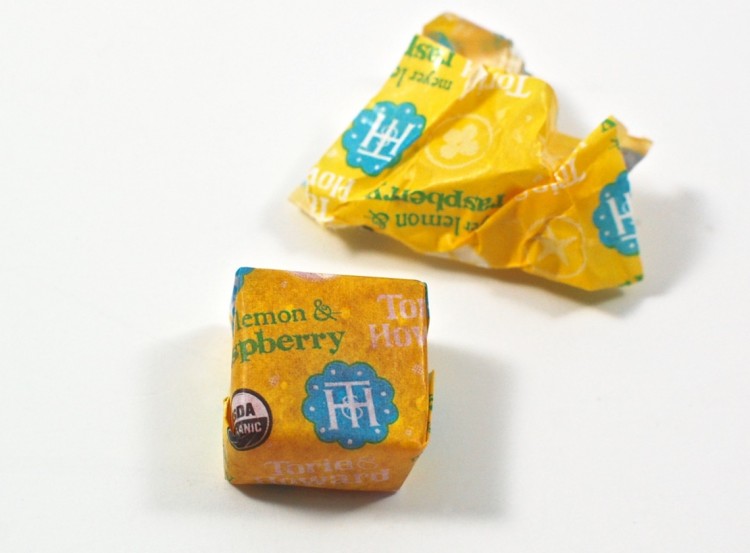 Torie and Howard Chewie Fruities – Whoops! I sorta ate one of these before I finished taking photos. I was a little too excited when I saw that they were vegan-friendly. 😉 They're basically all natural, organic, corn syrup free versions of Starbursts. Mmm!
Love With Food has kindly given me an exclusive deal to share with my readers:  Save $20 on any 12-month subscription when you use the code "2LITTLEROSEBUDS" (must be all caps) at checkout! This includes all 3 box options (Tasting Box, Deluxe, and Gluten-Free). Love With Food recently lowered their prices, so an annual plan is a better deal than ever!
If you don't want to commit to a 6 or 12 month plan, you can always try your first Gluten-Free box for 50% off, OR get your first Tasting box for just $2.99 shipped through 8/25 — or $5.99 after, simply click the link – no code needed).
Browse more Food & Beverage Boxes in my Subscription Box Directory
October 2015 Love With Food Review
Summary
While this was a nice box and it included a some good vegan-friendly snacks, I do wish they would introduce more new brands. I feel like they constantly include different versions of the same snacks, which gets a little old. That said, I love the new Torie and Howard candies and I wish they included more than two. 😉
Disclosure: I received this box for review purposes. I was not compensated in any way. All opinions are my own. Post may contain affiliate and/or referral links.